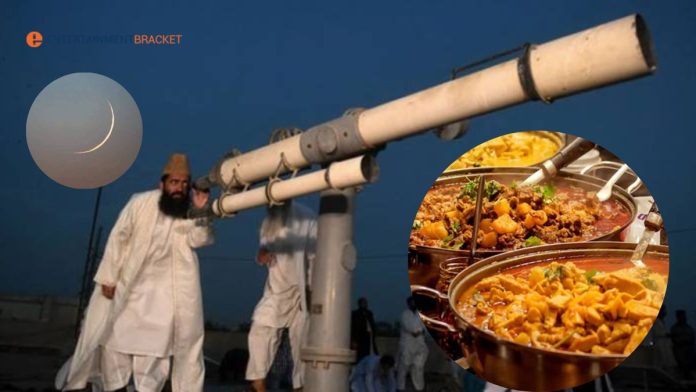 Khyber Pakhtunkhwa's (KP) Ruet-e-Hilal Committee is reportedly prepared to feast on delectable food after spotting the Ramadan crescent while the government implements an austerity plan to address the economic crisis.  The provincial moon-seeing organisation is apparently seeking quotes from reputable caterers to put together delectable food for its meeting, which will be held at the Auqaf Office Complex, Eidgah, Charsadda Road, Peshawar, on March 22.
Ramadan 2022- 10 Things That May Or May Not Break Your Fast
Hajj applications will be accepted by banks starting next week.
The various meals are listed below.
Menu for 100 VIPs
Menu for 100 non-VIPs
Reception Tea (VIPs+Non VIPs)
Dampukht with rice
Naranj rice with beef
Black tea
Naranj rice with beef
Chicken curry
One bite pastry
Mix vegetable
Mix vegetable
One bite patty
Chicken tikka botti
Halwa
One bite sandwich
Naan
Naan
Biscuits
Seekh kabab
Cold Drinks
Russian salad
Fresh salad
Halwa
Mineral water
Cold drinks