The previous few decades have seen enormous success for Pakistan's leaders, who are now well-known on a global scale. Pakistan is currently experiencing political instability hurting the nation, and citizens are speaking out against it. Top 9 Famous Leader Of Pakistan.
Before it, several well-known Pakistani leaders toiled nonstop to elevate their nation's standing internationally.
Under the leadership of individuals like Quaid-e-Azam, Liaquat Ali Khan, Ayub Khan, and others, Pakistan became a powerful nation. It forged close international ties with the most powerful nations in the world.
The ten well-known Pakistani leaders who have promoted their country and had a beneficial influence on the world have been gathered by us.
Famous Leader Of Pakistan
These figures now fall under the category of world leaders. The list of Top 9 Famous Leader Of Pakistan is below.
1 – Quaid-e-Azam Muhammad Ali Jinnah (1976 – 1948)
He is none other than Quaid-e-Azam Muhammad Ali Jinnah, who founded Pakistan. The country's founding father, Quaid-e-Azam, was also the All India Muslim League party's leader, which sparked the creation of Pakistan.
Quaid-e-Azam was an accomplished negotiator and strategist who used his legal training to further Pakistan's claim to be a distinct Muslim state.
He played a significant part in creating the All-India Muslim League and in the negotiations that led to Pakistan's separation from India in 1947.
He was an example for all young people because of his part in granting freedom to all Pakistanis.
2 – Liaquat Ali Khan (1895 – 1951)
Pakistan's first prime minister, Liaquat Ali Khan. His ability to lead people contributed to the founding of Pakistan. He was one of the most well-known leaders in Pakistan among all the others.
One of the worst days in Pakistan's history occurred when an Afghan slew a lawyer who had become a politician.
Liaquat Ali Khan concentrated his leadership efforts on creating solid institutions and governance frameworks to aid Pakistan's development. Based on his legal training and political involvement in India, he sought to construct a democratic and constitutional system of government.
Moreover, Liaquat Ali Khan was dedicated to advancing economic growth and enhancing the general standard of living for Pakistanis.
3 – Aga Khan III (1877 – 1957)
Aga Khan III, also known as Sir Sultan Mohammed Shah Aga Khan to his people, was instrumental in creating Pakistan. He was the imam of Shi'a Isma'ili Muslims when he was 7 years old and grew up to found the All-India Muslim League, making him the most well-known leader of Pakistan who is known around the world.
He was a key member of the All India Muslim League, a political group that supported the establishment of Pakistan. Aga presided over the All India Muslim League from 1913 to 1919 and again from 1930 to 1934.
4 – Fatima Ali Jinnah (1893 – 1967)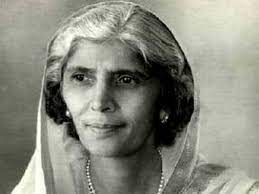 Fatima Ali Jinnah, the sister of Muhammad Ali Jinnah, was the only man before Benazir Bhutto. She was a politician, diplomat, and dentist from Pakistan. She and her brother collaborated closely, and she is recognized for co-founding the All Pakistan Women's Association, which seeks to advance the welfare of Pakistani women.
In Pakistan's political affairs, Fatima Ali Jinnah had a big impact. She was a fervent supporter of women's rights and actively engaged in advancing social welfare and education.
To empower women and advance gender equality, the All Pakistan Women's Association was founded in 1947 with significant assistance from Fatimah Ali Jinnah. Her advocacy for women's voting and political office-seeking rights paved the path for future Pakistani women to participate in politics.
5 – Ayub Khan (1907 – 1974)
From 1958 to 1969, Ayub Khan presided as Pakistan's second president. He was elected following a military takeover of the previous administration, which he believed to be corrupt and inefficient.
Ayub Khan led Pakistan through several economic and social reforms still remembered there. He developed the "Basic Democracies" system, which intended to decentralize power and allow local communities a greater say in governance, and the "Green Revolution" campaign, which modernized agriculture and improved food production.
Each figure above worked to improve Pakistan somehow and served the nation. Their popularity inspired several more young leaders to act for the country.
6 – Zulfiqar Ali Bhutto (1928 – 1979)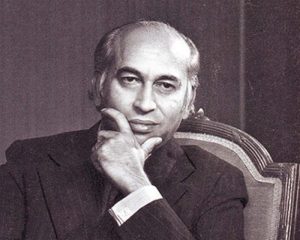 Zulfiqar Ali Bhutto, a Pakistani lawyer, is also regarded as a well-known figure in that country. He established the Pakistan People's Party and served as Pakistan's president from 1971 to 1973.
When his rule saw Bangladesh's creation and the Simla Accord's signing, people began to recognize him.
Bhutto was a charismatic and populist leader known for his emotional speeches and dedication to socialist principles. He pursued measures to support agriculture and industry, nationalized important industries like oil and steel, and promoted land reforms to help small farmers in his efforts to modernize and industrialize Pakistan.
Yet, Bhutto's time as prime minister had turned into a contentious story, negatively impacting him. After the 1977 elections, which were marred by suspicions of electoral fraud, he came under fire for his authoritarian tendencies and crackdowns on political dissent.
In the end, a military coup brought down Bhutto's government in 1977, and Bhutto was later put to death after a contentious trial.
In 1979, the Pakistani Supreme Court ordered that he be executed for permitting the murder of a political rival.
7 – Pervez Musharaf (1943 – 2023)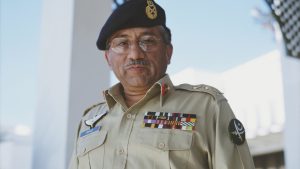 Not many well-known figures in Pakistan could stand before India and speak on behalf of all Pakistanis. One of them was the well-known Pakistani leader and former general Pervez Musharaf.
To stabilize Pakistan's economy, Musharraf launched several economic changes, including privatizing state-owned businesses and decreasing government subsidies. He also tried to strengthen ties with India, hosting a historic meeting there in 2001.
When the infiltration at Kargil, the conflict with India, and a sharp increase in Pakistan's GDP defined the presidency of the now-retired four-star general, his popularity increased. He recently died on February 5, 2023.
8 – Benazir Bhutto (1953 – 2007)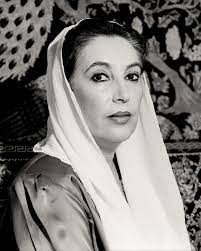 Benazir Bhutto was one of history's most courageous and rebellious leaders and the daughter of a brave man. There has never been a Pakistani woman leader with a personality and appeal like hers.
She was the first woman to head a democratic administration in a country with a majority of Muslims. She was born with a political mindset, so she held the position of Prime Minister twice.
Benazir Bhutto had a strong idea of the politician she wanted to be, and in some ways, she strove to follow in her father's footsteps. She sought to increase access to education and healthcare while pursuing policies to enhance the lives of common Pakistanis, particularly women and the impoverished.
Like of her father, Benazir's leadership was hampered by major issues and conflicts. Religious fanatics and separatist movements opposed her, and corruption claims and poor leadership dogged her government.
Nobody witnessed her murder, which shocked the entire globe. She is one of the notable leaders in the world who hail from Pakistan.
Many people view her passing as a symbol of women's rights.
9 – Imran Khan (1952 – Present)
Former Pakistani prime minister, The current most well-known politician in Pakistan, is Imran Khan. His leadership brought the country to a point where his work was acknowledged internationally.
He made particular efforts to combat COVID-19, and other nations even emulate his tactics.
The entire globe praised and applauded him on the day he was appointe prime minister.
Imran Khan has prioritized economic development, poverty, and corruption as a leader.
His initiatives include the Ehsaas program, Pakistan's largest social safety net program, and the Kamyab Jawan program, which offers loans to young entrepreneurs to launch enterprises. All of these initiatives are targete at enhancing the lives of regular Pakistanis. He is one pf the Famous Leader Of Pakistan.