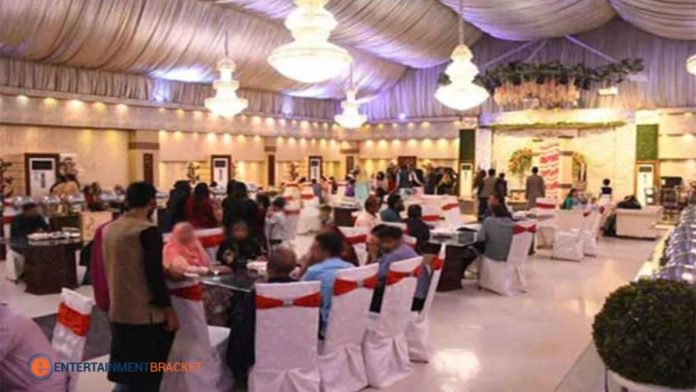 Wedding Guests Robbed in Karachi : Over a dozen people were robbed on Sunday at a marriage hall within the Shahrah-e-Faisal police's jurisdiction by two armed men.
Outside a wedding venue in Gulistan-e-Johar Block 13, two robbers allegedly stole the belongings of wedding guests, including their cell phones, cash, and other valuables.
Inhumane Act: Groom Weds Younger Sister After Bride Sudden Death in India
The bandits later rode away from the scene on their motorcycle that was parked outside the wedding chapel.
When police arrived at the scene, they seized the CCTV footage and immediately began an investigation.
Committee wali baji: Sidra Humaid runs away with Rs 42 crores