Wife for One Month On UpWork: On the international freelance marketplace UpWork, a netizen is looking to hire a woman to serve as his wife for one month.
It's wedding season, which means obnoxious rishtedaars (relatives) will bug you about finding "a nice girl" and screaming their catchphrase, "Beta shaadi kab kar rahe ho?"
While this is going on, a group of Rishta aunties stalks their next victim.
One person has discovered a way to eliminate this unpleasant issue without having to date or engage in a mating dance. A "job application" for ladies to be his wife for one month was published by one person.
The 30-day matrimony contract is for $1.5k, as the lone bachelor stated in his specifications (Rs. 3,38,407). To be his happy bride, the "candidate" must have at least an "intermediate" degree of experience.
In description he wrote,
How To Become a Successful Freelancer on Upwork
However, if you are a rookie regarding "wife duties," there is also an entry-level job right in Pakistan! One individual from Dera Ghazi Khan posted a similar ad earlier this year on Upwork.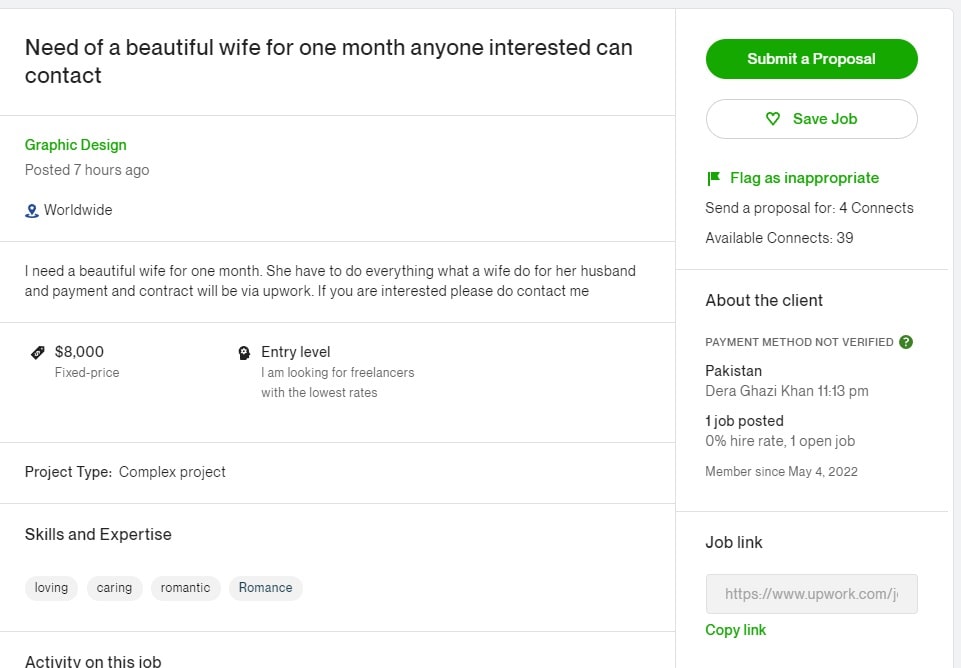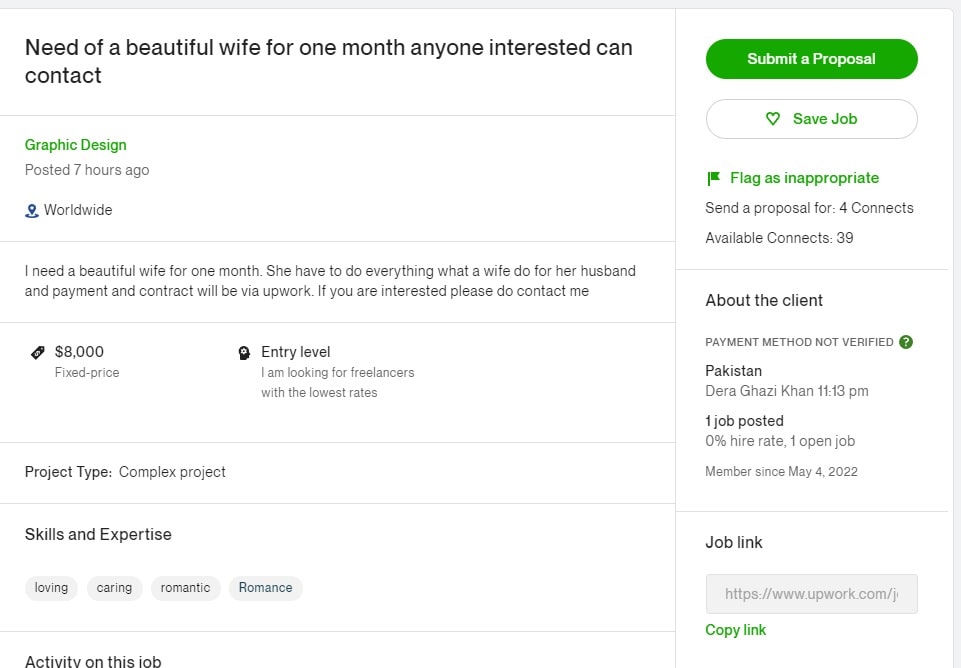 The Pakistani man said he needed "a beautiful wife for one month." He added that the bride would "have to do everything what a wife do for her husband and payment and contract will be via UpWork."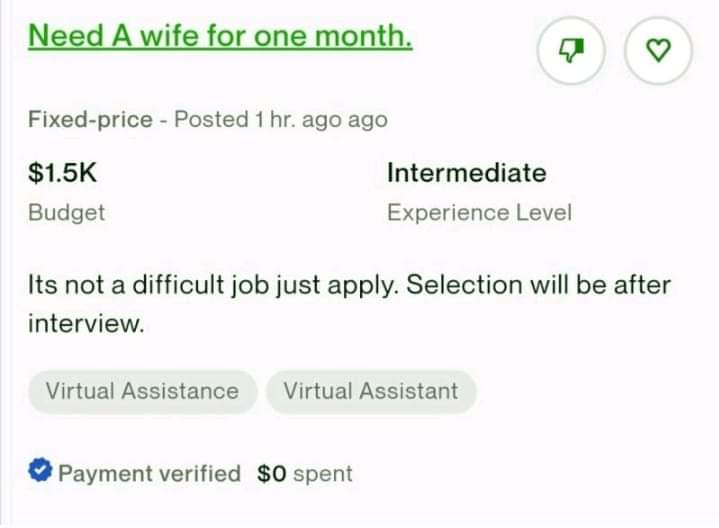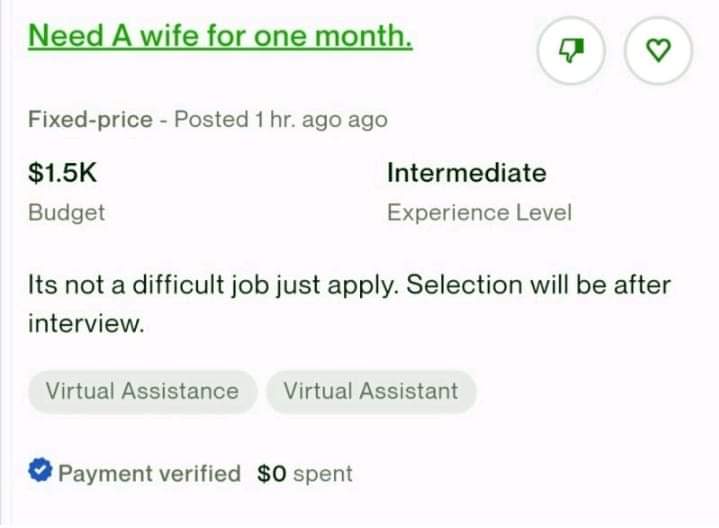 The desi bachelor is willing to pay handsomely with a fixed price of $8,000 (Rs.18,04,842). However, he emphasized that the project would be "complex." What do you say, ladies?