Coronavirus has put an end to all life outside of the confines of our homes. But just like anything else in life, this too shall end, and we will venture out once again. Once this azmaaish ends, why not start exploring the world once again by starting at home? We've established that Pakistan is a beautiful country and indeed a paradise because of its natural beauty. Here is the list of the best places in Pakistan.
Whenever we think of Pakistan, all that comes to our mind is extremism, terrorism, corruption, sectarianism, load shedding, and inflation. But despite all these issues, we immensely love our country. Amidst all the chaos, we have forgotten the beauty of our landscape. Pakistan is full of breathtaking places which will make you fall in love with our country. If you love travelling, you must compile a list of places you plan to visit after the end of coronavirus.

1 – Naltar valley
Naltar is famous for its colourful lakes. It is located at a drive of 2.5 hours from Gilgit. World's tastiest potatoes are cultivated here. Covered with pine trees, this valley doesn't seem to be a part of this world. If you want to feel paradise in this world, you should visit Naltar at least once. This best place will make you fall in love with it.
2 – Mohenjo Daro
Most of us read about this place in our Pakistan history books and wanted to visit but never really got to but this is one of those best places in Pakistan that puts our country on the world map in a good way. Located in Sindh, Mohenjo-Daro is an archaeological site. The Indus River Valley civilization built the city of Mohenjo-Daro in what is now Pakistan about 4,500 years ago. Built around 2500 BCE, it was one of the largest settlements of the ancient Indus Valley Civilization, and one of the world's earliest major urban settlements.
3 – Deosai National Park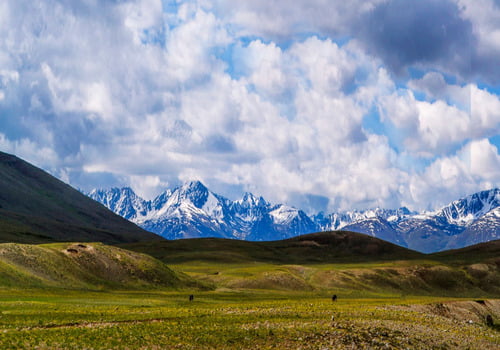 Renowned for its rich flora and fauna, the Deosai Plains lie along the alpine steppes of the Karakoram-West Tibetan Plateau. During the spring, these fertile plains are blanket in millions of colourful wildflowers that attract a vast army of butterflies to their dazzling blooms.
The highest plateau on the planet, spread across almost 3,000 square kilometers, it sits at the boundary of the Karakoram, and western Himalayan ranges and its remarkable biodiversity has earned it the accolade of a national wilderness park. Established initially to secure the survival of the Himalayan brown bear, the park is also home to golden marmots, snow leopards, and huge soaring lammergeiers. DEOSAI NATIONAL PARK is the best places of Pakistan
4 – Fairy Meadows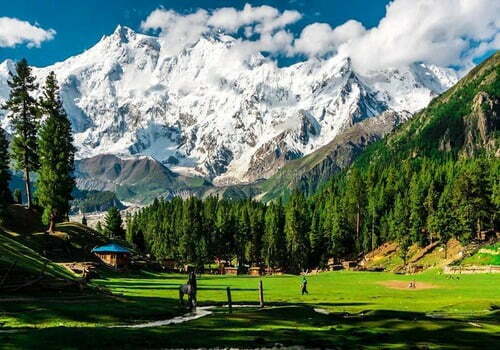 Pakistan is bless with areas of matchless beauty, and Fairy Meadows can easily be considered one of the most beautiful locations in the region and is an absolute must on the list of best places to visit in Pakistan. It requires a hike of approximately three hours, but the views of Nanga Parbat, the 8,000m plus Killer Mountain, are very rewarding. You will have the best views of Nanga Parbat from Fairy Meadows sitting comfortably in a cosy log cabin.
5 – Taxila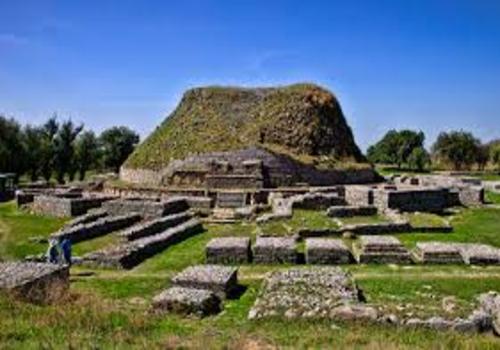 Did you know Taxila is one of the best places in Pakistan that holds a huge significance in world history? This place has the world's oldest university, ever. Technically not a "university" in the modern sense, but this city had the oldest "place of higher learning" in the world. It seems like some amazing places out of the Hobbit movie, and this place is actually in Pakistan. Located near Rawalpindi, Taxila is another important archaeological site. Some of the most immediate ruins in this area date back to the time of the Achaemenid or Persian Empire in 6th century BC.
6 – Swat Valley
The present and future of Swat Valley are shining very bright. This stunning valley in the Khyber Pakhtunkhwa province of Pakistan is something straight out of a fairy tale. Think bright green fields and forests, picturesque villages, and rivers boasting shades of blue so clear and bright you wouldn't have thought them real. Swat is one of the best places in Pakistan.
7 – Katas Raj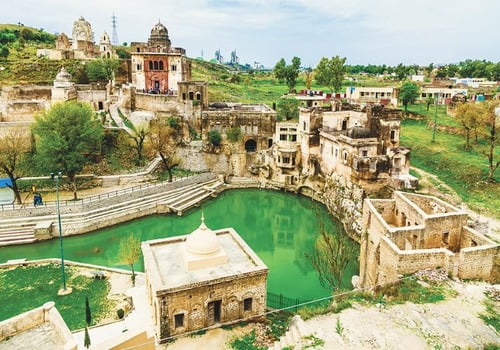 Damn, look at that water! Located in Katas Village near Choa Saidanshah in the Chakwal district of Punjab in Pakistan, Katas Raj is a Hindu temple complex. According to Hindu legend, dedicated to Shiva, the temple has existed since the days of Mahabharata and the Pandava. Seriously, who knew? Katas Raj is the best places to visit after the end of coronavirus.
8 – Cholistan
Pakistan sure has its share of deserts. The Cholistan Desert is about thirty kilometers from Bahawalpur, Punjab, and covers an area of 26,300 square kilometers. It might not be everyone's cup of tea, but if you're a nature person, you'd probably love it in all its forms. Interesting thing: the people of Cholistan lead a semi-nomadic life, moving from one place to another in search of water and food for their animals. Cholistan is one of the best places in Pakistan.
9 – Bhit Khori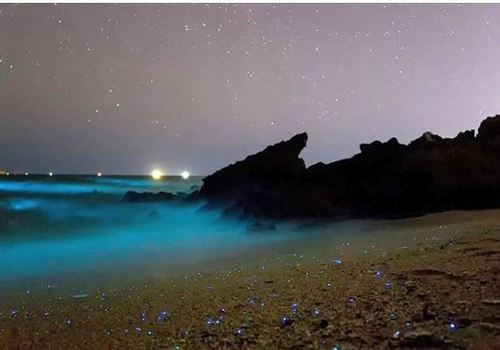 It is located around 45 kilometers from Hawkesbury Road. With the stunning beach, to the gorgeous hills, this hidden gem has to be on your travel list. Bhit Khori is a beach, 15 minutes away from Karachi. The golden sand and the crystal blue sea make it a place worth visiting. Bhit Khori has been around for a very long time, but it was undiscovered. Until some families went for a picnic and accidentally ended up here. It is one of the best places in Pakistan.
10 – Gorakh Hill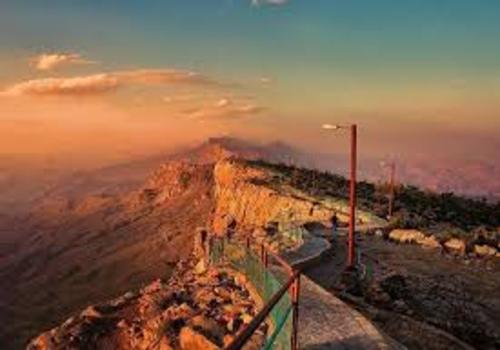 Also known as the Murree of Sindh, Gorakh Hill station is situated at the height of 5,689 ft above sea level near the city of Dadu. It takes about 8 hours, or more depending on the road conditions and your speed if you're traveling from Karachi. It gets its name of being the Murree of Sindh is because the weather's pretty chilly. So, you can take a nice weekend trip to this best place in Pakistan if you're interested in a little adventure away from the hustle and bustle of your city life.
11 – Karakoram Highway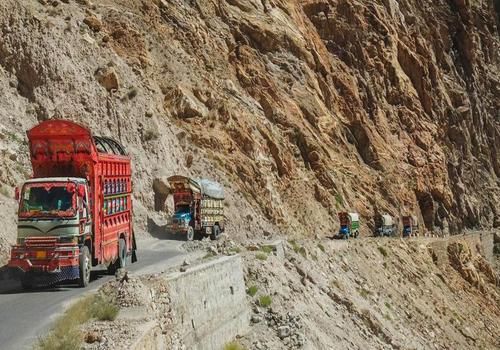 The Karakoram Highway is the greatest wonder of modern place in Pakistan. Connecting Pakistan to China on one of the most spectacular roads in the world. It twists through 3 great mountain ranges of the Himalayas, Karakoram and Pamir. Following one of the ancient silk routes along the valleys of the Indus, Gilgit and Hunza rivers to the Chinese border at the Khunjerab Pass. It then crosses the high Central Asian plateau. Before winding down through the Pamirs to Kashgar, at the Western edge of the Taklamakan Desert.
12 – Bolan
The Bolan Pass is a mountain pass through the Toba Kakar Range of Balochistan about 120 KM from the Afghanistan border. It connects Sibi with Quetta both by road and railway. The pass itself is made up of a number of narrow gorges & stretches 89 km from Rindli north to Darwaza near Kolpur in the Balochistan province of Pakistan.
Samra Saghir
Hey! I'm Samra and I'm a Freelance SEO Expert. This is my Blog Site where I create relevant and engaging content for a young, inquisitive, opinionated, empathetic, and bold audience.
Related posts
Subscribe for newsletter
* You will receive the latest news and updates on your favorite celebrities!
10 Things That Inevitably Happen When You're Girl Best Friend
Contrary to popular belief, it is possible for men and women to be just friends. If you and your girl best friend are the opposite genders, chances are everyone you meet assumes you're dating, your parents believe you're secretly together, and your friends all wonder…
Cosmetic Surgery Only Improves Your Features. it Does not Work on the Self image
Discovery of the "self image" represents a discovery in psychology and the field of a creative personality. The significance of the self image has recognized for more than a decade. Yet there has been little written about it. I discovered that when he changed a…
How to Reduce Depression In Every Situation
Nowadays, the message is visible: #STAYHOME! Many countries are in Coronavirus. It is essential to understand that everyone reacts differently to stressful situations. So, while some may find it peaceful to stay holed up and not be bothered by the outside world for a while,…
44 Exercise at Home for Weight Loss
We all desire to stay fit, lose weight, and frankly, I am sure a lot of us have joined the gym as a part of every new year's resolution but eventually couldn't continue. Not because of lack of desire due to lack of time. If…
How to boost immune system? Vitamin D is pivotal for immune.
As the coronavirus pandemic continues to extend quarantines, shutdowns, and social distancing measures — many people are wondering how to keep themselves fit and healthy. In the situation of pandemic working from home, staying inside and social distancing is one way to protect yourself. Start…
How to Lose Weight in 21 Lockdown Days
Weight loss is on the mindset of many people, especially with coronavirus lockdown in full swing. People are allowed one form of exercise a day, & many are worried they will gain weight. Due to the coronavirus, the entire world is under 21 days lockdown….