12 Best Places In Pakistan You Have To Visit
Entertainment Bracket, 1 year ago
6
6 min

read
2919
Coronavirus has put an end to all life outside of the confines of our homes. But just like anything else in life, this too shall end, and we will venture out once again. Once this azmaaish ends, why not start exploring the world once again by starting at home? Pakistan is a beautiful country and considers a paradise on earth, especially in the north area of Pakistan. Pakistan has some beautiful places in pakistan. Here is the list of the best places in pakistan.
ALso Read: 7 The Hottest Place In Pakistan Today – Be Prepared
When people think about Pakistan, all over the world comes to mind terrorism, extremism, corruption, load shedding sectarianism, and inflation. What people say about our country it doesn't matter. Point is how you represent your country through social media blogs through this, and you can change their mind. Besides all these, we have forgotten the beauty of the northern area of Pakistan. If you love travelling You should visit Pakistan.
1 – Naltar Valley
Naltar is located at a drive of 2.5 hours from Gilgit. It's famous because of its colourful lake. The world's most delicious potatoes are planted here. Valley is covered with pine trees; it doesn't seem to be a part of this world. This best place will make you fall in love with its beauty.
2 – Mahenho Daro
Those who love travelling they read about the beauty of places watch videos and also visit those places. Mohenjo Daro is one of the best places in Pakistan that puts our country on the world map in a good way. Its located in Sindh and an archaeological site. Mohenjo Daro in Pakistan about 4500 years ago build in the Indus valley civilization. It is one of the world's most unexpected critical urban settlements.
3 – Deosai National Park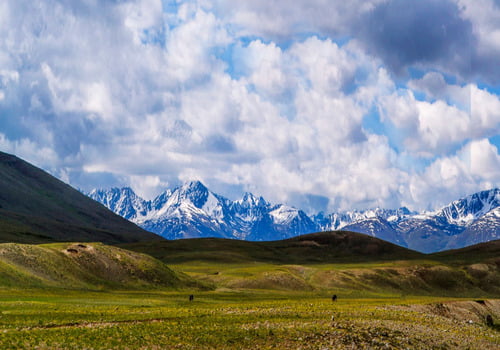 Desai is famous for its rich flora and fauna, extend near the alpine steppes of Karakoram -West Tibetan Plateaus. These rich lowlands are sweeping in millions of colorful wildflowers that bring a vast army of butterflies to their dazzling blooms during the spring.
The highest hill on the Earth, disseminated across 3,000 square kilometres, lies at the Karakoram boundary, and western Himalayan mountains and its exceptional biodiversity have obtained it the accolade of a national wilderness park. It established to secure the survival of the Himalayan brown bear; the park is also home to snow leopards, golden marmots, and large soaring lammergeiers. DESAI NATIONAL PARK is the best places of Pakistan.
4 – Fairy Meadows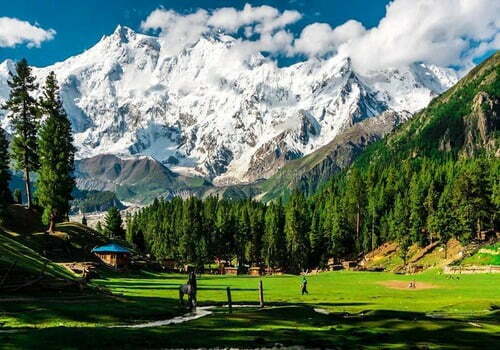 Meadown the list of best places to visit in Pakistan. The magnificent Fairy Meadows Road in Pakistan has established the second deadliest highway in the world due to its 'dangerous high altitude, fissiparous and thin mountain roads. The ranking was based on the World Health Organisation's (WHO) global status report of 2013. It looks scary, but the drivers have been driving the road since they got their hands on the vehicle (Jeep) so rest assured you will be safe do not worry.
5 – Taxila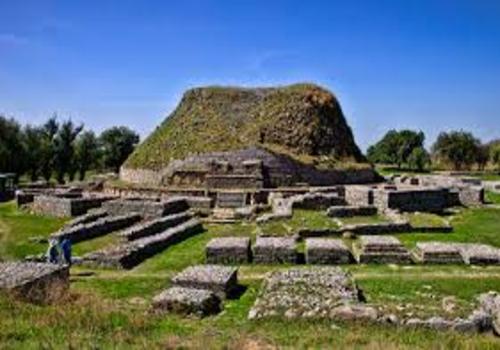 Did you know Taxila is one of the best places in Pakistan that holds a huge significance in world history? This place has the world's oldest university, ever. Technically not a "university" in the modern sense, but this city had the oldest "place of higher learning" in the world. It seems like some amazing places away from the Hobbit movie, and this place is truly in Pakistan. Taxila is one of the archaeological places. It is near Rawalpindi.
6 – Swat Valley
The present and future of Swat Valley are shining very bright. This stunning valley in the Khyber Pakhtunkhwa province of Pakistan is something straight out of a fairy tale. Think bright green fields and forests, picturesque villages, and rivers boasting shades of blue so clear and bright you wouldn't have thought them real. Swat is one of the best places in Pakistan.
Also Read: Top 7 Muslim Countries To Visit In Your Lifetime
7 – Katas Raj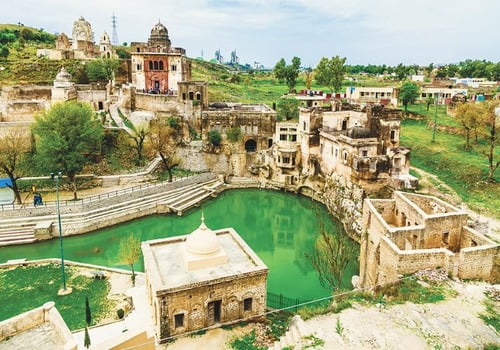 Damn, see at that water! In Katas Village is located near Choa Saidanshah in the Chakwal region of Punjab in Pakistan, Katas is a Hindu temple association. According to Hindu legend, committed to Shiva, the temple has survived since the days of Mahabharata and the Pandava. Sincerely, who knew? Katas Raj is the beautiful places in pakistan to visit after the end of coronavirus.
8 – Cholistan
The Cholistan Desert is located in Pakistan, and its thirty kilometres from Bahawalpur, Punjab and it covers 26300SK. If you are a nature lover person, you love this place. People of Cholistan is reaching semi-nomadic life, means they move from one place to another insear4ch of water and food for their animal. The Cholistan is one of the best places in Pakistan.
9 – Bhit Khori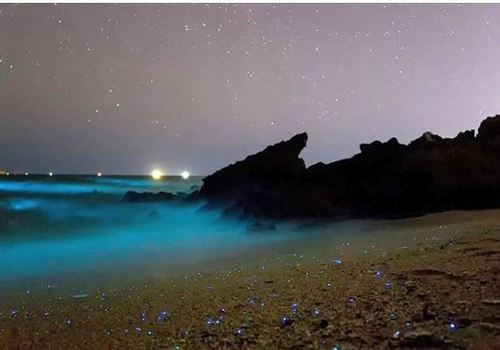 It is located around 45 kilometres from Hawkesbury Road. With the stunning beach, to the gorgeous hills, this hidden gem has to be on your travel list. The crystal blue and golden sand beach are 15 minutes away from Karachi. This place this discover by one of the Pakistani family who went for a picnic and accidentally ended up here. It is one of the best places in Pakistan.
10 – Gorakh Hill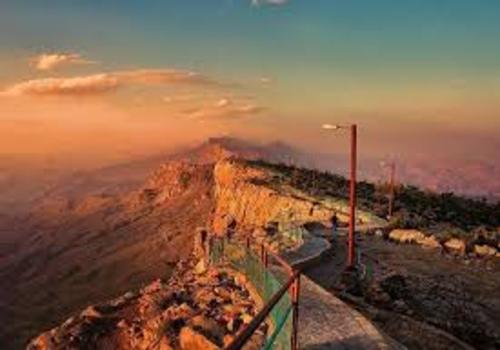 Gorakh Hill station is also known as Muree of Sindh. It is situated at the height of 5689 ft above sea level near the city of Dadu. When we go from Karachi, it takes 8 hours. People call it Murree of Sindh because of its pretty chilly weather. You can plan your weekend trip to this best place of Pakistan.
Also Read: The Hidden Gem Of Pakistan-Balochistan
11 – Karakoram Highway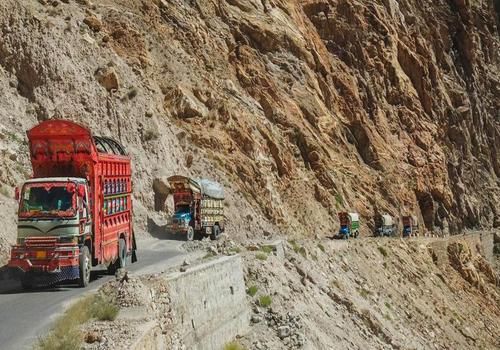 Karakoram Highway gives way to visitors for almost all hills in Gilgit–Baltistan, Kashmir and several mountains in Xinjiang China border. The region includes some of the world's most massive glaciers like the Baltoro and Siachen Glaciers. Owing mostly to the beautiful state of the Kashmir conflict between India and Pakistan, the Karakoram Highway has strategic and military importance to these nations but especially Pakistan and China. The border passage between Pakistan and China is only open during the summer months. The Karakoram is considered as the best places in Pakistan
12 – Bolan
Bolan Pass lies in the western portion of Pakistan in Balochistan province, in the olden times it was the major gateway from Central Asia to South Asia. Bolan pass lies in Bolan River valley very close to the city of Quetta, an important city of Balochistan province earlier known as Sialkot served as important militarily city against Afghanistan skirmish. Balon pass is one of the best places that connects Sibi and Quetta.
Entertainment Bracket
Hey! I'm Samra and I'm a Freelance SEO Expert. This is my Blog Site where I create relevant and engaging content for a young, inquisitive, opinionated, empathetic, and bold audience.
Related posts
Subscribe for newsletter
* You will receive the latest news and updates on your favorite celebrities!
Health Benefits Of Early Marriage And Reproductive Patterns
With time, it appears that waiting until you are thirty to marry has become the new norm. People who married in their early twenties seem to be a thing of the past. There's no arguing that the progressive dissipation of cultural pressure to marry is…
11 Health Benefits Of Cherry You Didn't Know About
Cherry is one of those fruits whose advantages are often overlooked. Cherries aren't simply yummy because they're from the fruit family. They're also chock-full of beneficial minerals and nutrients. Cherries are high in fibre and antioxidants, making them a healthy snack. You can, however, employ…