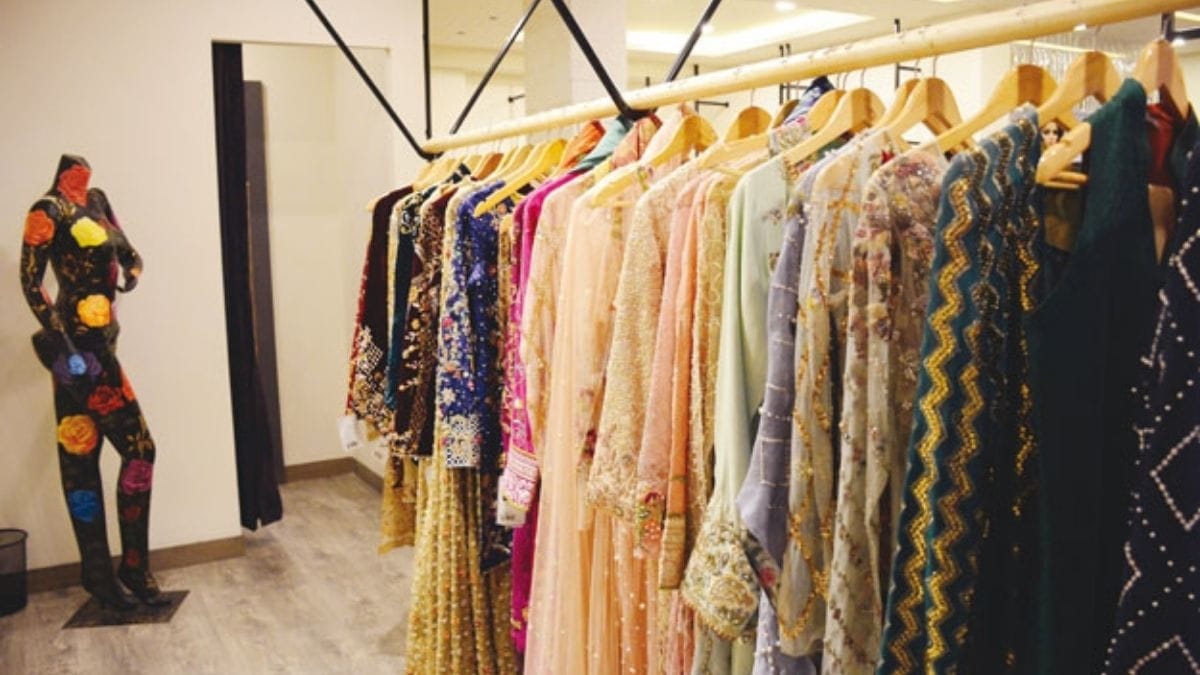 Pakistan is a country that experiences all four seasons. People who live in this magnificent country know how amazing it is to live through all four seasons, from the blooming of gorgeous flowers in the spring to the cold winter evenings. And, of course, with such a wide range of options, one must plan accordingly. Do you enjoy dressing up, yet your favorite brands charge exorbitant prices for their products? Branded clothing has a high value in Pakistan because it is not less expensive than a luxury. Top clothing brands in Pakistan are working hard to deliver the best cloth. As a result, several brands in Pakistan apparel businesses sell fashionable and exquisite clothes. Most women\'s cloth companies in Pakistan, on the other hand, are of such high quality that any woman would want to try them.
Poor Quality Of Clothes – What Are Local Clothing Brands Up To?
The Fashion Options Available in Pakistani for Women
Of course, Pakistani society reflects its rich cultural history, with festivals held in high regard. It doesn\'t matter if it\'s Eid or a couple\'s wedding ceremonies. When it comes to such occasions, Pakistanis are quite outgoing and fashion aware. Men may not have a wide range of options, but local women want to dress up in designer outfits to look better than their peers. As a result, fresh talent and businesses have emerged to become well-known for presenting the most stunning collections for women.
If you\'re looking for designer grass outfits to keep cool in the summer or cambric shirts to go to winter, here are some of the greatest clothing brands in Pakistan that deal in such fabric, bringing you the best lines of prêt and casual wear, all tailored to meet your seasonal needs.
Looking for Rings for Women? Here's What You Need to Keep in Mind
These Pakistani brand's names are everything that you need to know.
10 Top Clothing Brands Of Pakistan
1 – Zellbury 
ZellbBury is one of the top clothing brands in Pakistan. Because it is Pakistan\'s most trustworthy and economical clothing brand, Zellbury is usually at the top of the list. They feature a large selection of unstitched and ready-to-wear dresses that are both stylish and practical. As a result, effective designs and durable textiles may be purchased for as little as PKR 1990.
2 – Cross Stitching 
As the name implies, this brand offers a one-of-a-kind blend of textiles with stunning embroidery. Cross Stitch is one of the top clothing brands in Pakistan, with a stitched and unstitched range featuring cultural embroidery that makes it a favourite in both summer and winter. Its price range begins at above PKr 400.
3 – Deepak Perwani
This firm has been in business since 1994 and offers a wide range of clothing for both women and men. Deepak Perwani is a Pakistani actor and fashion designer. It offers a wide range of dresses in both eastern and western styles. Deepak perwani brand has locations in all of Pakistan\'s main cities. It holds the Guinness record for producing the world\'s largest kurta. This Kurti stood 101 feet tall and weighed over 800 kilograms.
4 – Asim Jofa
Asim Jofa, one of the top clothing brands in Pakistan, began operations in 2009 and has achieved tremendous success in a short period. Its line consists of all unstitched and ready-to-wear garments with a distinct style and the most up-to-date fashion. Its bridal collection is likewise much sought after. It creates its fabric for a distinct look and a wide range of perfection. Lahore, Karachi, and Islamabad are among its locations.
Also Read: Anam & Irumz Party Wear Dresses New Collections 2021 With Price 
5 – Limelight
In the same way, Limelight is a popular women\'s apparel brand in Pakistan, offering unique eastern and western wear designs at reasonable pricing. The unstitched collection, on the other hand, features stunning patterns that any woman will adore. Moreover, the costs are inexpensive, ranging from PKR 900 to 1000.
6 – Khaadi
Khaadi has established itself as a popular and inexpensive top clothing brands in Pakistan. There are a variety of collections available, including unstitched, formal wear, and more. On the other hand, the starting price is incredible, at only PKR 1,800 for such a well-known clothing brand. Since its inception in the apparel sector in 1998, Khaadi has established itself as one of Pakistan\'s top brands. It began with a hand-woven kurta and has since grown to be a popular choice for practically all types of women\'s apparel. Khaadi also sells kurtas for males. Its price range begins at 2500 PKr.
7 – Sapphire
Sapphire is a brand for ladies of all ages. It is a popular choice for everyone because of its soft and high-quality fabric, distinctive designs, larger prints, and color contrast. It contains everything from casual to fancy attire. Soon after its release, sapphire became popular. The unstitched collection is the most popular, while the stitched collection features fashionable and attractive designs. Sapphire also sells shoes, handbags, accessories, and clothing. Its price range usually begins at 3000 PKr.
8 – Warda 
Warda is a top clothing brands in pakistan that competes for style, great patterns, quality, and affordability. They offers women\'s clothing in both sewn and unstitched styles and casual and formal fabrics. Its price range begins at 890 PKr.
9 – Beechtree 
In 2021, Beechtree will be one of the top clothing brands in Pakistan. It has a beautiful assortment of stitched and unstitched floral motifs that are trendy and cool, and the color contrast makes it suitable for both winter and summer. Its price range begins at 1800 PKr.
10 – Generation
Generation is popular in Pakistan because of its limited but adaptable parts. If you can\'t find your style anyplace else, Generation is sure to have something for you. Every season, Generation never fails to experiment and deliver new looks. Generation is a women\'s-only label that takes pride in embracing femininity. Their average beginning price is $1350.
11 – Zeen
There is nothing better than buying branded clothing in Pakistan because the fabric quality is excellent. Another popular clothing company in Pakistan is Zeen, which is noted for its vibrant colour palette and outstanding patterns. Zeen\'s wide variety of elegant yet delicate prints never fails to impress customers. Meanwhile, Zeen has a starting price of PKR 2000. Every woman can find amazing outfits and a variety of ready-to-wear clothing at Zeen.
12 – Orient 
Orient Textile is a new and distinct brand with a strong link to Pakistani culture. Each season, Orient Textile introduces new original prints that capture the essence of Pakistani culture via brilliant colours and geometrical patterns. On the other hand, Orient has grown in popularity and is now one of the top clothing brands in Pakistan. They sell men\'s and children\'s clothing at retail prices. The beginning pricing for this brand is PKR 1550, which is extremely affordable for the clothes cuts they offer.
13 – Sana Safinaz
Sana Safinaz is one of Pakistan\'s oldest companies, and it deserves to be among the top apparel brands in the country. The colorful designs and vivid colors, above all, entice shoppers to spend more. As a result, Sana Safinaz\'s starting price is 900 PKR, which should entice you to visit the store.
14 – Bonanza Satrangi
Bonanza Satrangi creates feminine clothing to empower women to feel confident in their flesh. It is one of Pakistan\'s most popular clothing brands. Bonanza Satrangi also caters to women, men, and children. Its initial pricing is PKR 1250 because it is a one-stop-shop solution.
15 – Gul Ahmed 
Similarly, how can we forget Gul Ahmed, one of Pakistan\'s most well-known clothing brands? Gul Ahmed is noted for its exceptional fabric quality and one-of-a-kind cuts in ready-to-wear garments. Above all, Gul Ahmed\'s starting pricing is only 1500 PKR, which is very fair considering the print and quality. Gul Ahmad has been in business for a decade and is one of Pakistan\'s most well-known apparel brands for both men and women. Gul Ahmad is known for its vibrant designs and long-lasting fabrics.
16 – Nishat Linen
Nishat is a popular choice among the upper-middle and upper-class because of its fascinating designs. Its formal collection features a distinct mix of designs and minimum fancy work. The material is also long-lasting. Half of Pakistan\'s population prefers Nishat Linen because of its lovely designs and delicate colors. You\'ll have a lot of options to choose from. If you want to buy something for your loved ones, they also have collections for kids and men. The Nishat Group of firms is one of Pakistan\'s best-known brands. Its price range begins at above 4000 PKr.
17 – Al Karam
Who doesn\'t enjoy Al Karam\'s distinct designs? Al Karam is well-known for its high-quality apparel and elaborate work on elegant garments. Al Karam also has a sizable assortment for men and children. As a result, the majority of the sets begin at PKR 1550. How can we fail to include Alkaram Studio in our top clothing brands in Pakistan? It has established itself as a major name in the field of fashionable clothing at reasonable prices. Moreover, it has an unstitched and a stitched collection that starts at 1800 PKr.
18 – So Kamal
So Kamal is popular among married and unmarried women because of its gorgeous floral designs and beautiful color blending. It is one of Pakistan\'s greatest apparel brands, with sewn and unstitched garments starting from 2500 PKr.
19 – Btw
BTW is a high-end company well-known among teenagers for its sleek, cool, stylish, and trendy designs. Stitched casual apparel, purses, shoes, scarves, and accessories are all available. It is a popular brand among young females.
 20 – Maria B
Maria. B is a modern clothing brand in Pakistan that belongs to the international clothing brands category. It has a global reputation because most of its commercials are shot outside of Pakistan. Its price range 2700.
21 – Kayseria
Kayseria is recognized for its embroidered art and cultural depictions. Kayseria has gorgeous, one-of-a-kind patterns that make every woman look elegant when she wears it. Its price range begins at 4000 PKr.
Also Read: Version XI Pink New Collection 2021
22 – J.
Junaid Jamshed has been fighting for a long time. While its name is associated with a celebrity, it also offers elegantly appealing eastern clothing for men and ladies. Its price range begins at 1250 PKr. A well-known Islamic scholar owned Junaid Jamshed with a strong affinity for ethnic wear. The outfits offer one-of-a-kind designs and fashionable cuts that flatter your figure. They also have apparel for men and children.
23 – Rang Ja 
Rang Ja never ceases to astonish us with their ethnic apparel line, which is intended for formal wear in such fashionable styles that it is a popular option among young girls. Its price range begins at above 3000 PKr. Finally, the entire Rang Ja store is brimming with vibrant orange hues and gorgeous colors. Rang Ja is the way to go if you like colors and avoid bland and sophisticated apparel.
Hush Puppies Launches Apparel Line in Pakistan
Conclusion
Fashion is even more enjoyable when you have to pay a low price for it. These incredibly creative Pakistani brands undoubtedly provide lovely clothing at a reasonable price. We\'ve included 24 of Pakistan\'s greatest apparel brands, all of which have storefronts where you can acquire gorgeous gowns at a reasonable price.
Also Read: Latest Pakistani Eid Collection 2021